I thought I'd be nice and do the grocery shopping (or most of it anyway) while my other half was at work today...I may be in trouble now, lol. I got a few things that weren't on the list, but they will make nice meals for us in the coming few weeks, so it's all good! Right?
I'll start with what I actually went to get...
Atkin's Bars & Shakes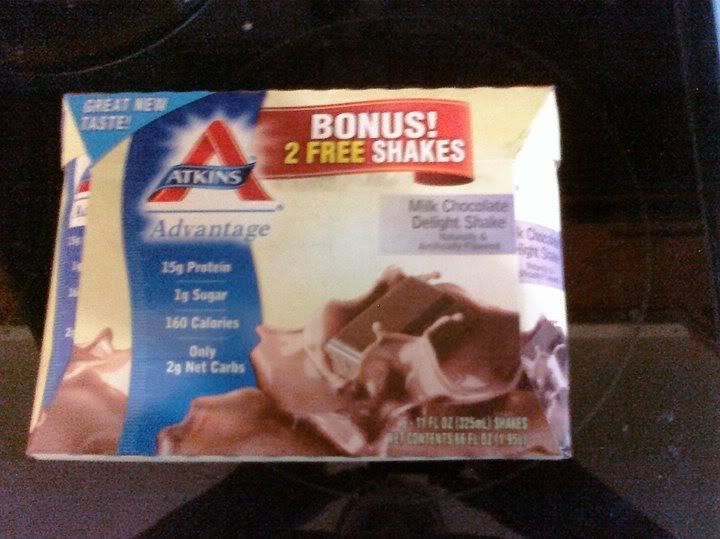 Next I got the shakes...Wal-Mart had the Milk Chocolate and Vanilla flavored shakes in 6-packs (2 free), so I put back the 4-pack of Dark Chocolate, and got the Milk Chocolate instead (still chocolate)! I also picked out a 4-pack of Cafe Caramel Latte (coffee & caramel flavored) to try. I've only had the Strawberry, but those are yummy! I figure I may have to share these flavors, lol.
Drinks...
My other half loves the Absolutely Zero Monster Energy drinks! I don't care for them at all, so I picked up a couple of Diet Root Beers for myself, lol. These are way better than the "Low Carb" one though...they have 6g of carbs per can! This one has zero....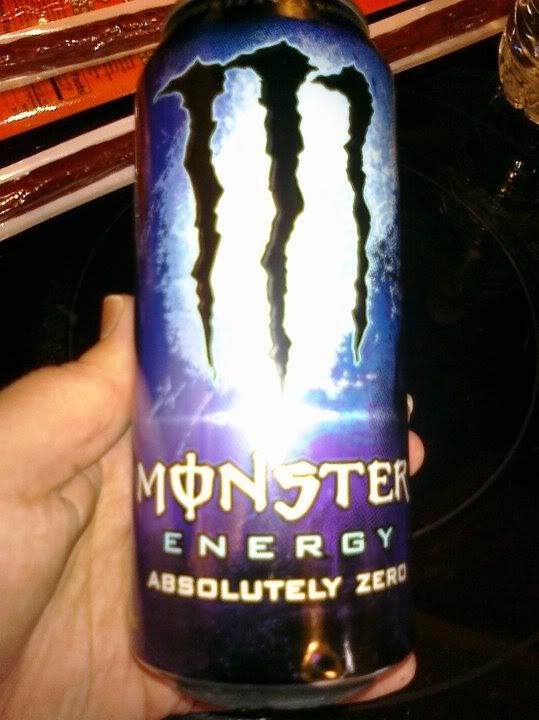 Lunch/Dinner Foods
I got a couple of the "seasoned" tunas to try..."Zesty Lemon Pepper" and "Herb & Garlic". I figure I can mix them (individually) with a little Mayo and lots of Parmesan Cheese to make Tuna cakes...or I can just crumble over lettuce to make a salad! I also got a bunch of regular "Chunk Light" Tuna...I'm in a tuna type mood.

I also want pizza this week! So, I splurged in the carb department, and bought a package of FlatOut bread! At 6g Net Carbs per piece (and not something we really "should" be having yet), I figure one meal on these (individual pizzas!) and the rest can get put in the freezer until we absolutely must (or can) have them again. I paid under $2 for the package...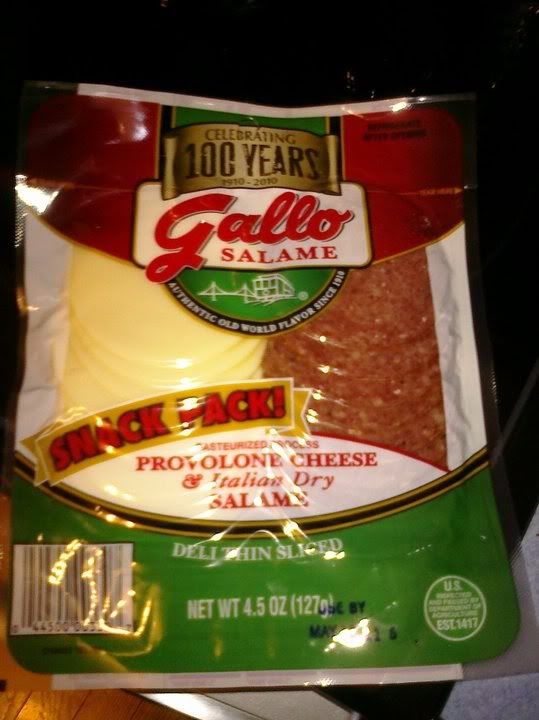 I think I mentioned it before, but I went shopping hungry (bad idea!)...I picked up this little "snack pack" planning on eating it while I drove between stores (I still have one more store to go to today), but ended up deciding I needed to come home and eat/rest/take some pain meds for my shoulder that is still bugging me a little and my back (a side effect of being fat & the "extra fun" I have up top). I'll go out again later, but most likely will wait until the other half gets home so he can carry the sodas in the house! Anyway, my "lunch" plans changed, so I stuck it in the fridge for another day (most likely Wednesday when I have to be out of the house by lunch time).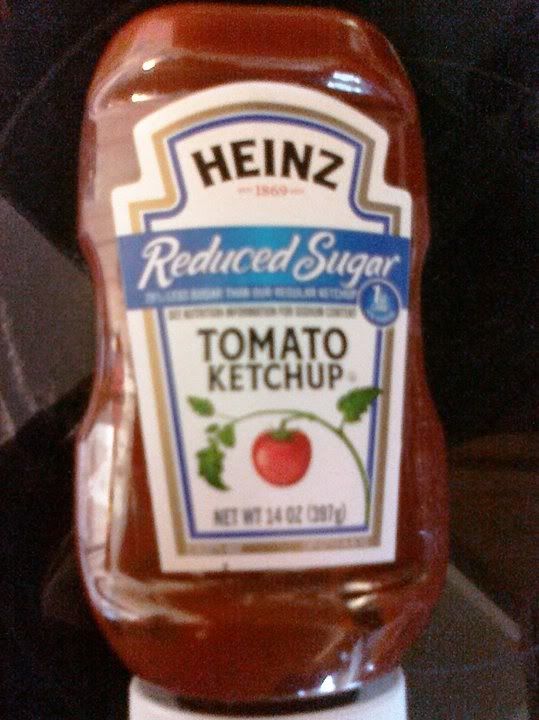 One last dinner I have "planned" for the week is Hot Dogs (I buy Nathan's for myself and Ball Park Beef Franks for my boyfriend)...at 1 carb each, they're an easy meal. I have homemade Ketchup that is carb free, but I'm not fond of the flavor (too much vinegar for me). Normally I mix a little of the homemade BBQ Sauce with a little Mayo and use that to "dip" my dogs in, but with Spring finally here and Summer just around the corner, Ketchup & Mustard sounded really good! 1g of carbs per Tablespoon, so I can't go hog wild on it...but I usually use more mustard than ketchup anyway!
I also got a few sugar free candies (York & Peanut Butter cups, 1 of each adds up to 0.5g Net Carbs), they make a nice sweet bite when a meal isn't what sounds good. I found Chalkboard paint on Clearance at Wal-Mart, so I picked some of that up too...and hats & gloves are also on clearance...so I bought Christmas presents for everyone too!