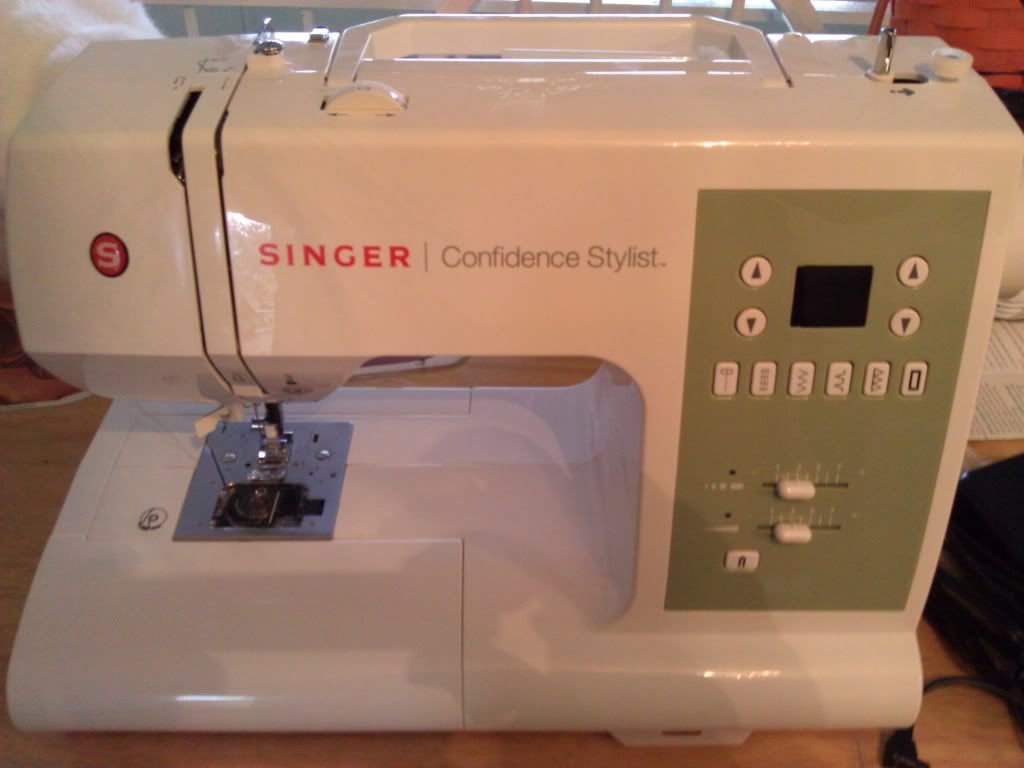 Yesterday was the day for me to pick up my loaner sewing machine for the Singer Sew Very Easy House Party I'm having next weekend (May 7th @ 1pm)! I am totally in love with this machine! I have used it for a grand total of 45 minutes and I already know I want to keep it! At 20% off (my discount for hosting the party...15% off for anyone who wants to come), it's about $260 after they add in tax though! It was "on sale" last week or the week before for $400, so the discount is really a great deal! I can save the $20 in tax too if I decide to purchase next week when my mother is in town, since she is tax exempt! That would make it $240...I'm seriously considering it! I'll get more photos up once I get the sewing cabinet cleaned off and I can get it plugged in. The buttons on the right control the stitch pattern (below the screen are the most common stitches) and there is a "cheat sheet" of all the patterns on a card below. No more making sure your needle is down either! You actually start and end with the needle up! Once you take your foot off the peddle, it finishes cycling until the needle is up again too! It has so many features that it comes with too! It has a needle threader built in (you just loop the thread over and let go, it pulls the thread through! A thread cutter, okay, not an amazing feature, but my current Singer was last serviced in 1954! To me, that is a novelty! It comes with a Quilting Foot (I have no idea how to use that yet, still need to read the manual) and a Cutting Foot (Cuts the edge of the fabric as you sew). I haven't used any of the feet, it came with 5 or 6, besides the "normal" one and the Satin foot (used to stitch the patterns)...but I plan on giving every piece a good work out before I have to return or pay for this machine!
We got to play with some of the special stitches in our class yesterday (for hosts only)...I really like the ones that are little flowers (#32 & 33), the kite string (#62), and I especially liked the look of the leaves (#15)! Our sample thread and the material we were sewing on were the exact same color though, making it really hard to see the pattern and impossible to photograph!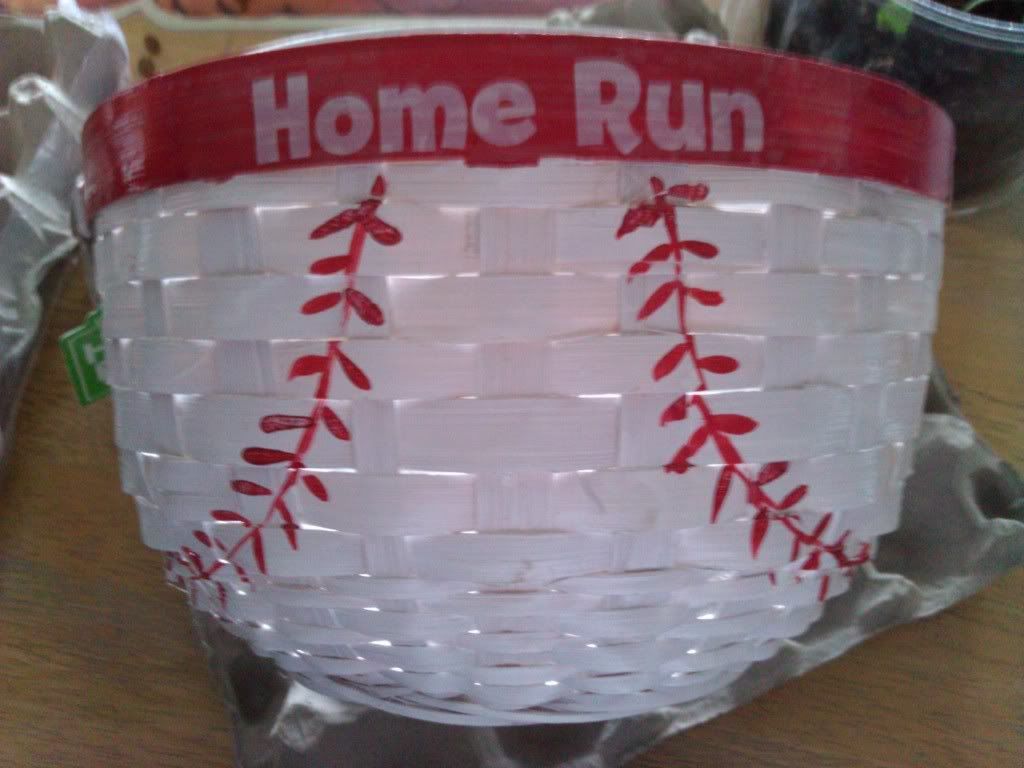 So my plan was to make these...but an after holiday sale is definitely the time to buy this sort of stuff! I got these at 50% off, and they were only $5 before Easter! Some kid in a third world country worked really hard on these, I'm sure...I doubt these can be machined this nicely! And the painting looks hand done too...I even got a few treats to go with them too! I'm such a good Aunt, lol. But a mean sister because I know my sister can't see any of the photos I post on her cell phone!
The girls are so big now! I know they'll get a whole lot bigger before they are done growing, but they are gigantic compared to when I first got them! When they wanted to cuddle in my hand, all three could fit in one hand, now they are larger than my hand and there is no sharing! Not without a fight and some wing flapping first anyway! Gerty refused to hold still for a current photo last night, but she gave me a pretty good one last week, so I may have to forgive her, lol.
They are finally feathering under their wings, for several weeks they were completely bald under there! Luckily, the coop is nearly finished...they should be able to move out next week! More on that in a coming post though...