With my sister 1/9th of the way into Baby #4, and my other half being out of town for all last week and all of next week, I have started working on a baby afghan. It's slow going because it's all single crochet and the design is little "baubles" (or so the pattern calls them). I got the first set of squares done in about a day and a half while no one but me was home (my house guests got here 4 days into my other half being out of town) and since then I have about half of the next set. When I'm done, it will be 30 squares (5 wide and 6 tall) that are all divided by a line of "baubles", the four corners are solid and the rest is the Alphabet! The original pattern is done in all white, but I'm using a baby variegated that is pink, blue, yellow, and green. She's due near Thanksgiving, so we obviously don't know if she's having another boy or a girl...but either way, this will work and I have the time to get it done (hopefully)!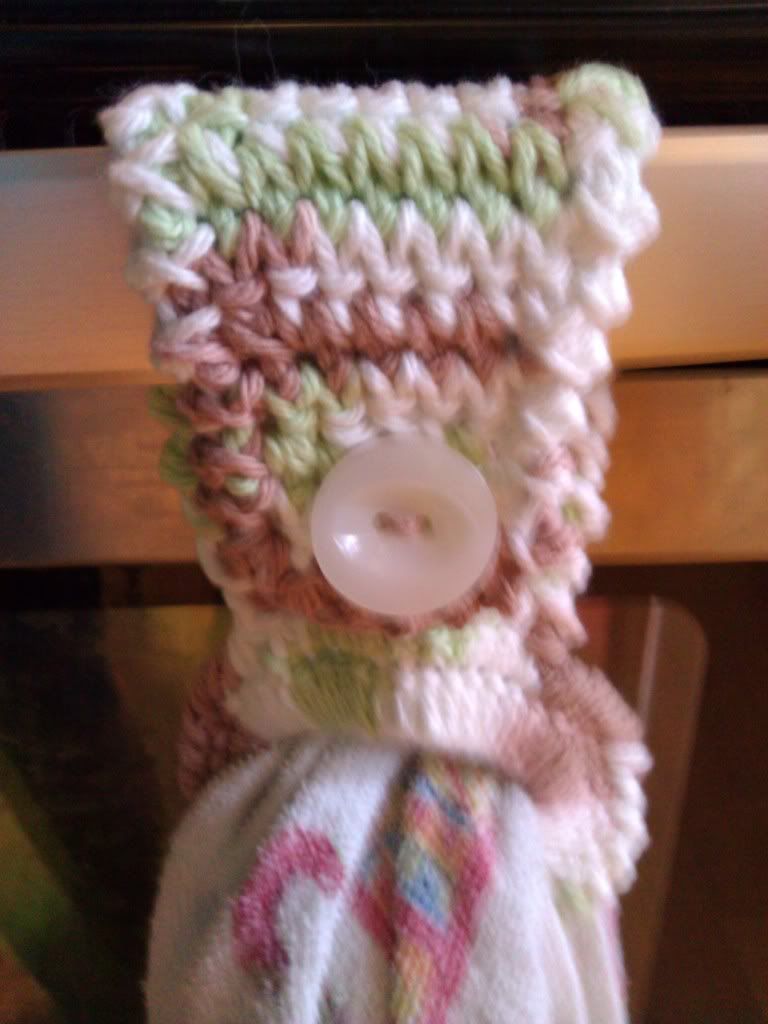 My Mom was showing me a pattern for towel hangers in the kitchen the other day too, I have the stuff to make a matching one for my kitchen...they are made using the rings from around a 6-pack of Soda (Pop for the rest of you) and are super simple to do. I may or may not get this done next week, it depends on if I fizzle out on the baby blanket and need a break! Buttons are expensive! I haven't had to buy any in several years and was shocked at the prices at Joann's! Some of them were $6.50 each! We found these and another set of three buttons on clearance for $0.97 a card...I bought both so I could do this set for me and another set as a gift. I really like the other set, they have a leaf pattern on two of the three.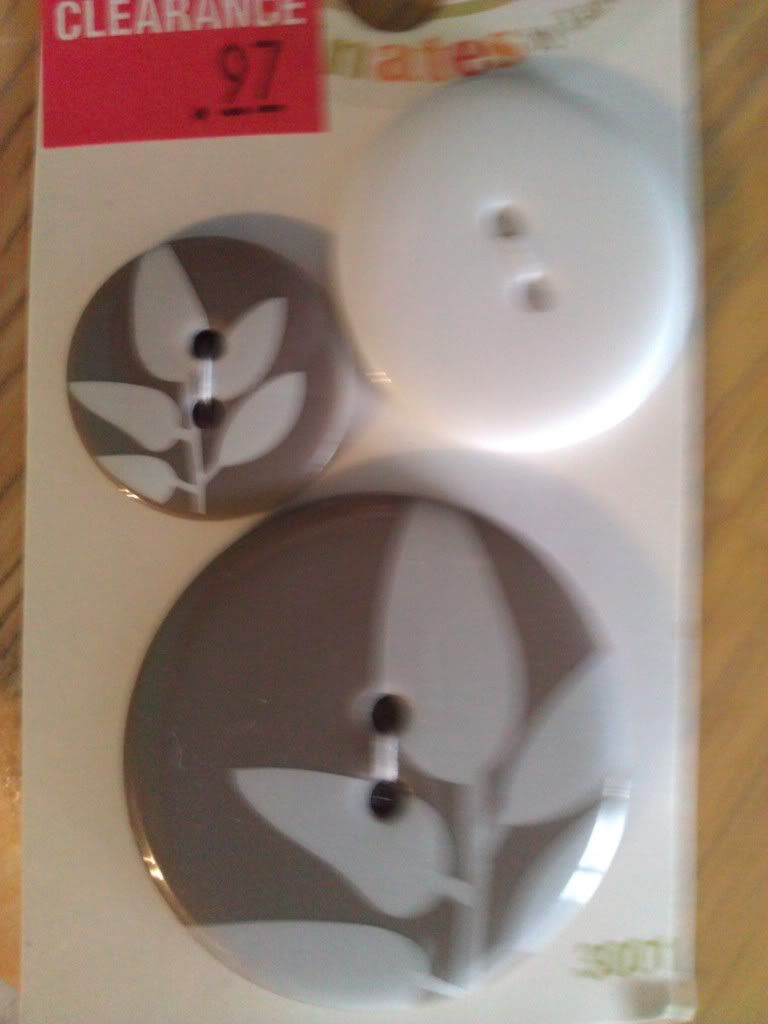 I love Peeps...the little marshmallows dipped in sugar have always been a love of mine (so long as they packaging has been punctured and they've been allowed to "dry out" for a few weeks prior to eating)! It's one of those "foods" that you either love or hate...I love them, my other half hates them (more for me). I was really going into craving mode this year since we are seriously loosing weight and I wasn't going to cheat just for a mouthful (or package full) of the sugar coated goodness. On another blog I read/follow, I saw a mention of Sugar Free Peeps! Really?!? How can I go on without at least trying these little gems? I found them online for $1.69 (or something) plus shipping for each package of 3 Peeps! That was too expensive for me, so I started my search locally. Fred Meyer didn't have them, neither did World Market or any of my "usual" stores. But, on the way to Ross' (I needed new shorts, that adventure in a post soon, I promise), I decided to poke my head in Rite Aid. They had them! They were marked $1.50 a package though, so I decided I could spend the $3 and get two to try. When I got to the counter though, the gal told me I couldn't have the sales price without their "savings card"...so, I got yet another stores card (it's free and I gave one of the key tags to my Mom to use as well) and got them at the sale price of $0.88 each! I grabbed four more and bought 6 packages that day! They are really good, better than the sugar coated ones! If you ignore Sugar Alcohols (which I do/can), they are zero carbs (counted as 1 carb for the sweetener) per chick (maybe per package, I really didn't read the serving size)! One chick is more than enough to curb my sweet tooth too, two is too much "food" of that variety for my system. I also went back again today and bought 12 more packages! Like I said, I like them dried out a bit anyway...and this way I get them at the cheap price before they realize they put them in the system wrong. The sale tag says they are on sale 2 for $3...and I'm a big enough deal hunter that I'm not really willing to point out a mistake in my favor, whether I should or not is another story.
With help from my Mom, I have polished off three packages in as many days. These are really yummy...the yellow "sugar" is crunchy and everything! Excellent sugar free substitute of the "real" thing, even better in my opinion!