After I had to re-cut the pop door (the little door for the chickens to use) today, I decided to add a little trim around it too. The trim serves two purposes though, it looks nicer than what I had done using a hand saw (same $10 one I bought last summer to cut the Sumac's down that were in my yard) and a large caliber drill bit, and secondly, it gives me a much more solid base in which to attach the actual door to! I still need to cut a door, but the space for the door has an interior size of 12" wide by 14" tall, perfect for when the girls are all grown up! I will attach the door to the "trim" with a set of hinges, a hook & eye, as well as a bolt action (same as the people door), but hopefully hung a little straighter! The whole coop is very "Seuss-like" though...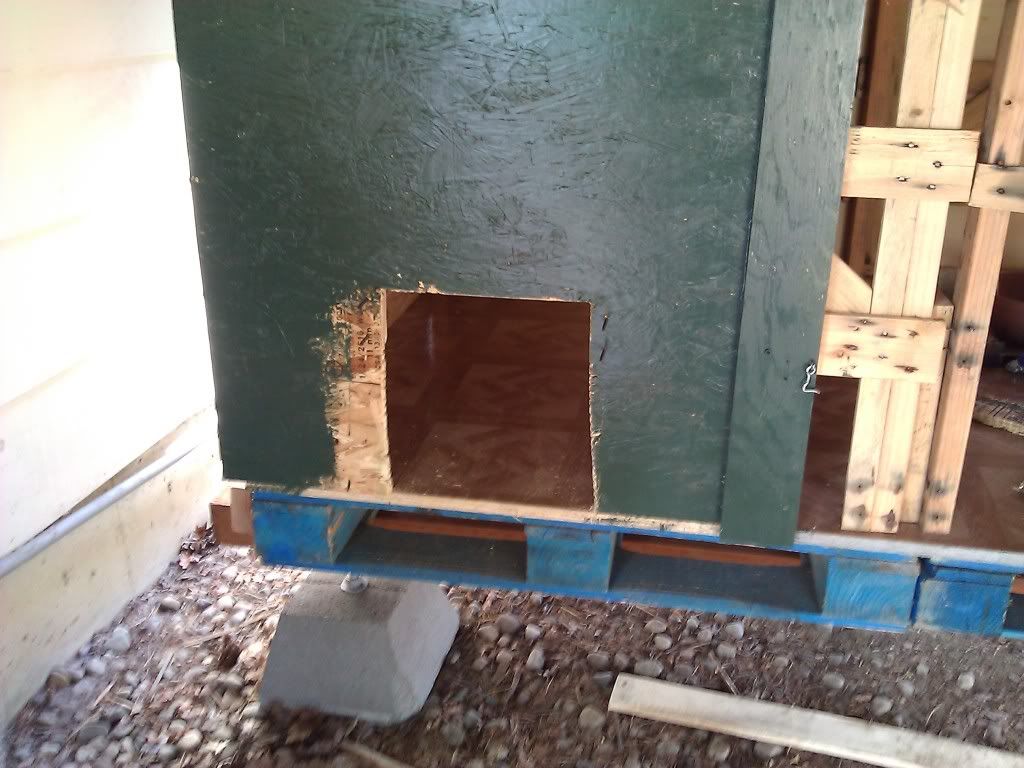 Before trim...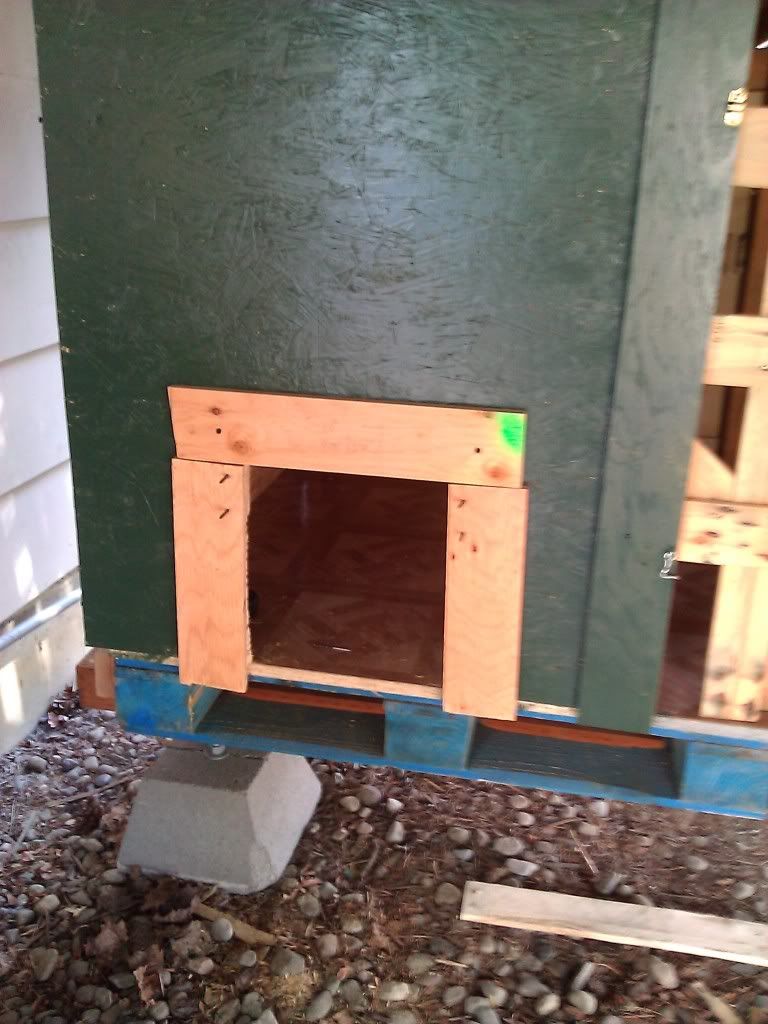 After trim!
I still need to finish up painting the outside of the coop (and start the inside) before I can get the run up, I'm hoping to have good enough weather this weekend to get the outside finished! I want to get the run up the following weekend (the 8th, my sewing party is on the 7th) while I have help here! The girls are in desperate need of somewhere larger to go! I really thought they'd be okay until I got this project done! However, they got bigger faster than I expected and it has taken me 10 times longer to get this done than I had anticipated originally! I thought I'd have this done by March! I'd really like to get them outside by mid-May...I feel bad leaving them in that brooder all day, but don't have anywhere secure enough to put them!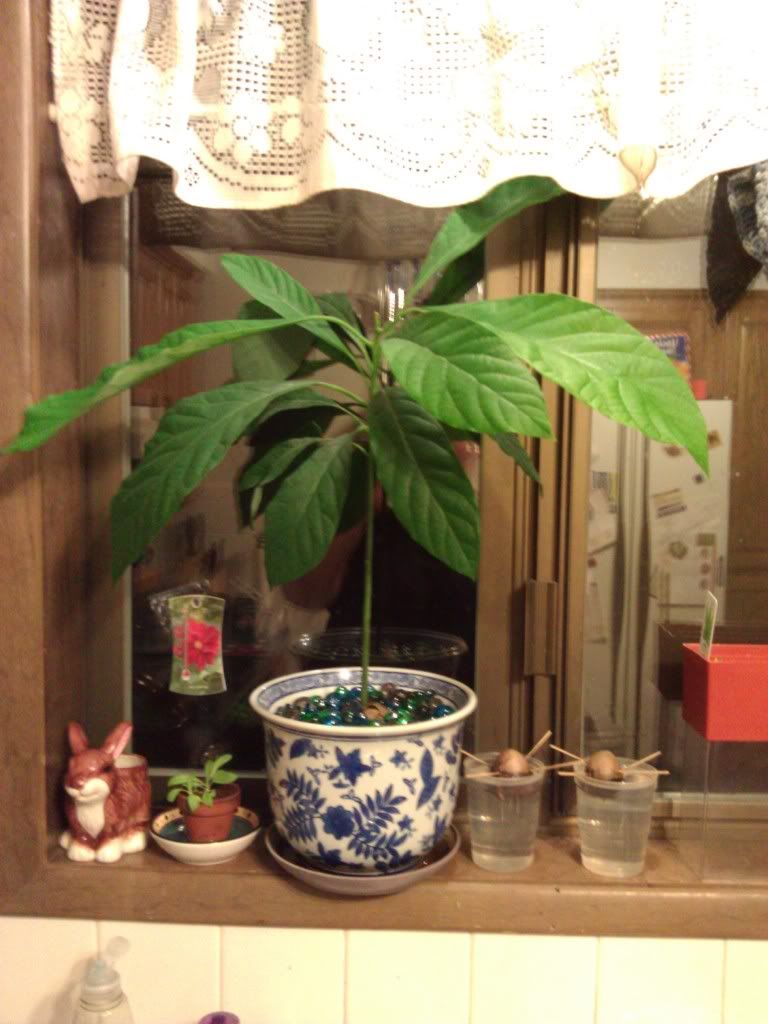 I thought I'd share how my Avocados are doing too, my 11 month old tree really needs a new place! I need to get the starts planted outside (still at least 2 weeks away for that) so I can move the tree out of the kitchen window and into the window down there (or rather near the window down there...)! The seed on the left (next to the tree) has split and has a small root forming and the other seed is just starting to split! I hope that by this time next year I will again be complaining about the little trees that are "too big" for my kitchen window! I started the tree around mid-June to mid-July, I can't remember if it was just before or just after our oldest nephew was here!